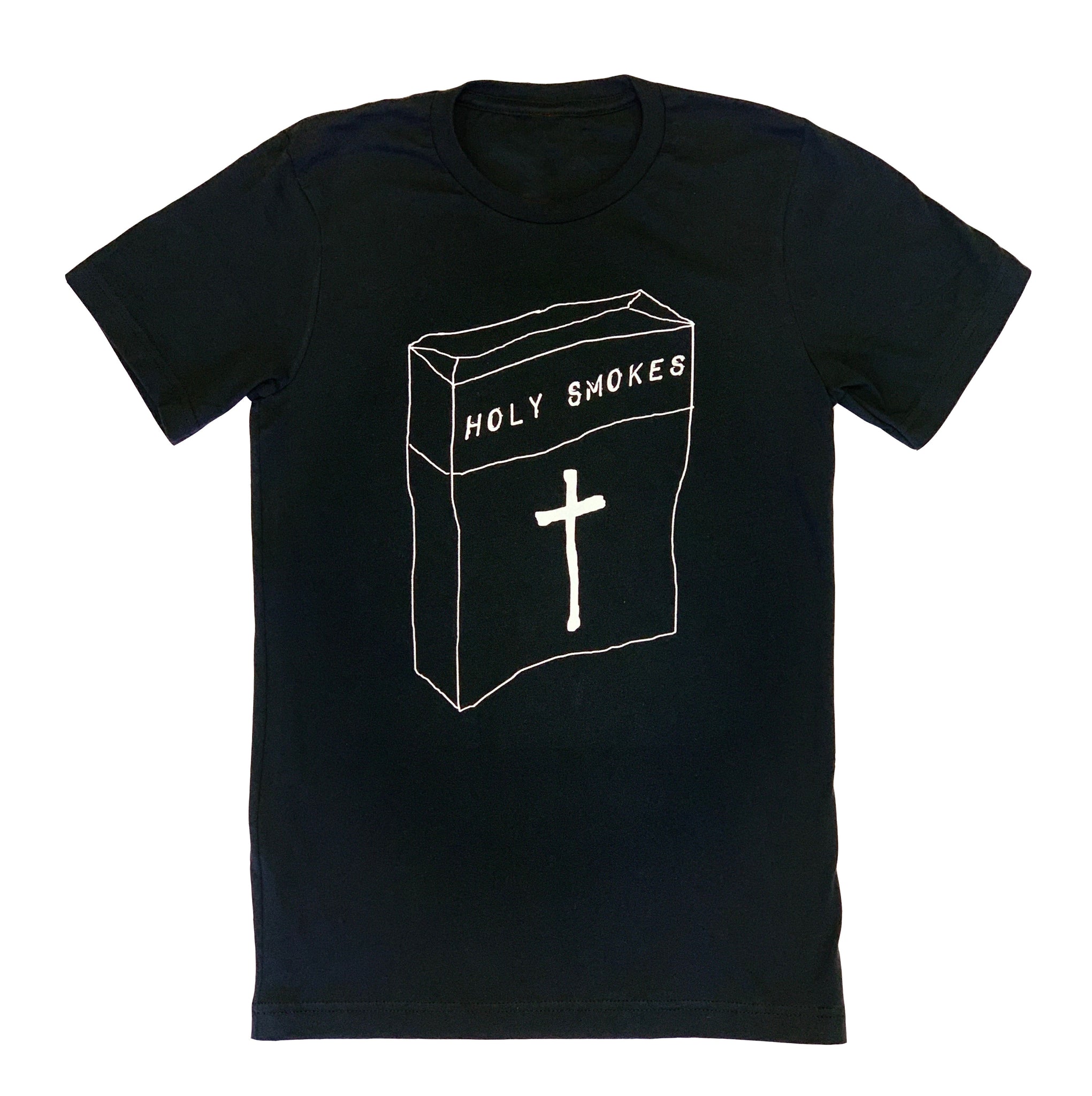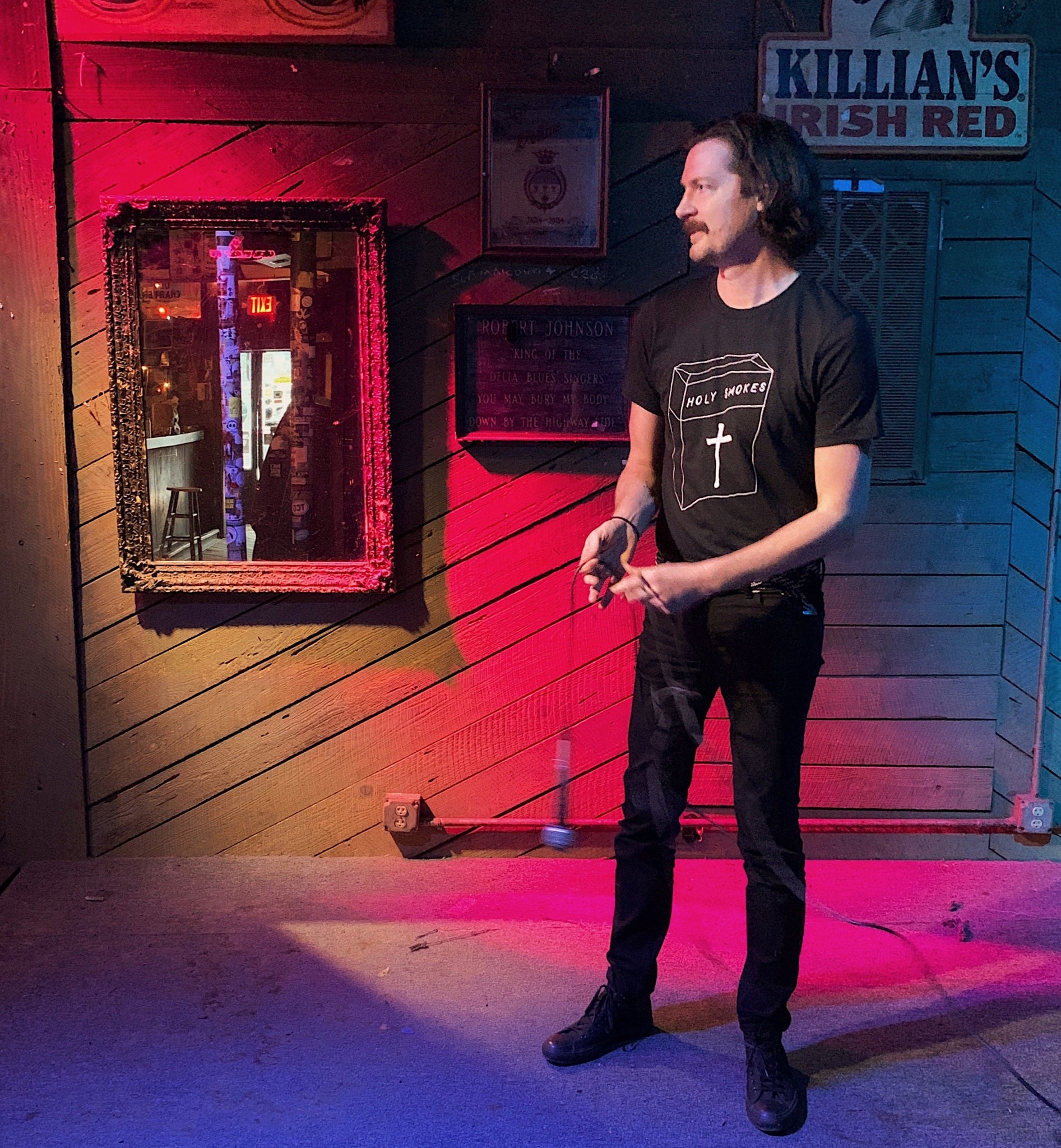 Holy Smokes Special Edition Tee
In celebration of the 5 Year Anniversary of AR-T's first design, the original Holy Smokes design is now available with a white graphic printed on a slightly faded black t-shirt. 
Thank you for the first customers who supported AR-T's and bought one of these 5 years ago. It's been a fun ride and the journey has just begun!
Printed on a 100% cotton unisex Bella Canvas t-shirt. Fits true to size.