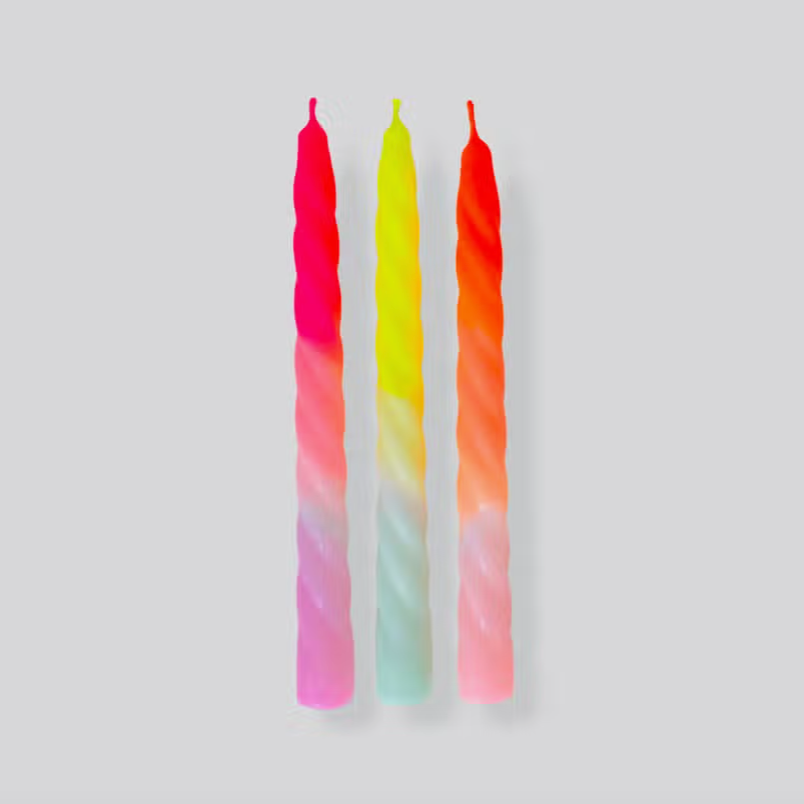 Dip Dye Twisted Candle Set / Fruit Salad
Introducing the new Dip Dye Twisted candle set, perfect for those who love unique and eye-catching decor pieces.
Each candle is handmade with care, ensuring no two are exactly alike. The stunning shades of neon create a gorgeous ombre effect that will add a touch of sophistication to any room. The cool packaging makes this set an ideal gift for any candle lover. With a set of three candles, you can effortlessly create a cozy ambiance in your home.
• Made in Germany • Dimensions: 9.1″ x 0.9″ (23 x 2.3 cm) • Weight: 6.7 oz (190 g)
Eco-friendly information
• Packaging: Plastic-free, Recyclable, and Recycled • Product Materials: Plastic-free and Vegan • Production: Ethically sourced and Sustainably sourced