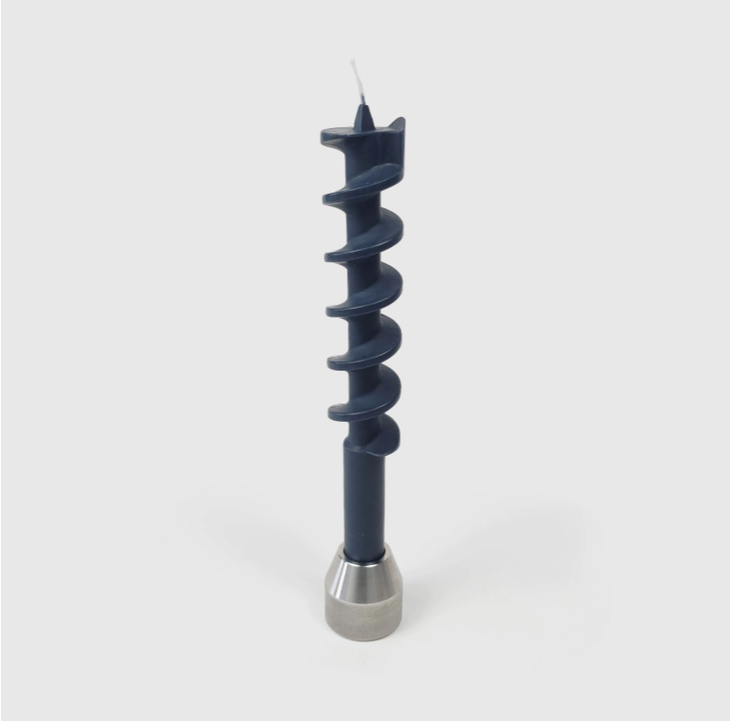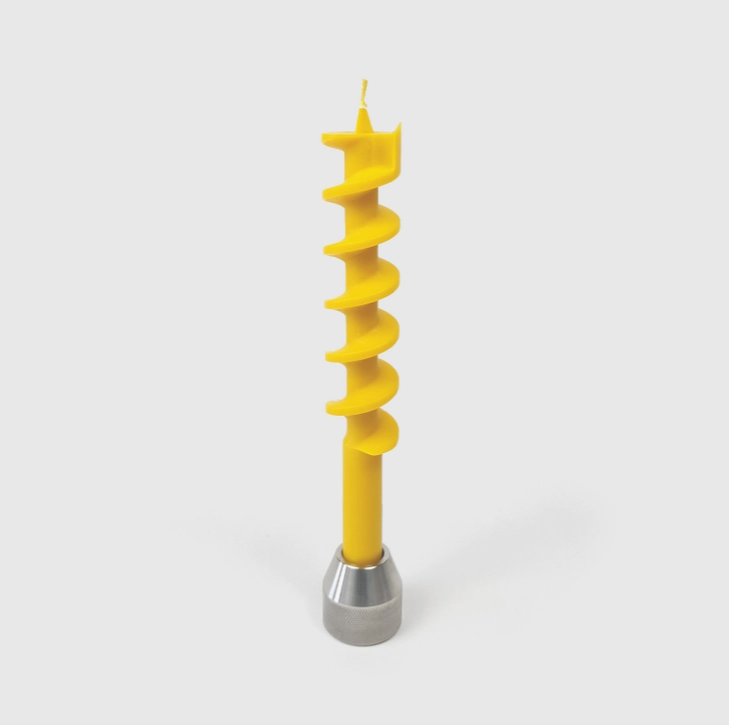 Drill Bit Candle
The shape of the auger drill bit candle somehow evokes both the industrial revolution and the space age at the same time. These will steal the show in any décor or table setting. This candle will drip beautifully when lit. Put it on a plate when burning it.
Made from a blend of soy and beeswax.
Fits in a standard 7/8" (22mm) candle holder.
Available colors: grey, white, and yellow
Candle holder not included.
Dimensions: 9 1/2" (24.1cm) x 1 1/2" (3.8cm) Weight: 3.2oz (91g) Burning time: approximately 6-7 hours Fits in a standard 7/8" (22mm) candle holder
Materials: soy and beeswax
Scent: this candle is unscented
Packaging: beautifully designed recyclable & biodegradable gift box
Designed by Lily Lanfermeijer & Joseph Hughes